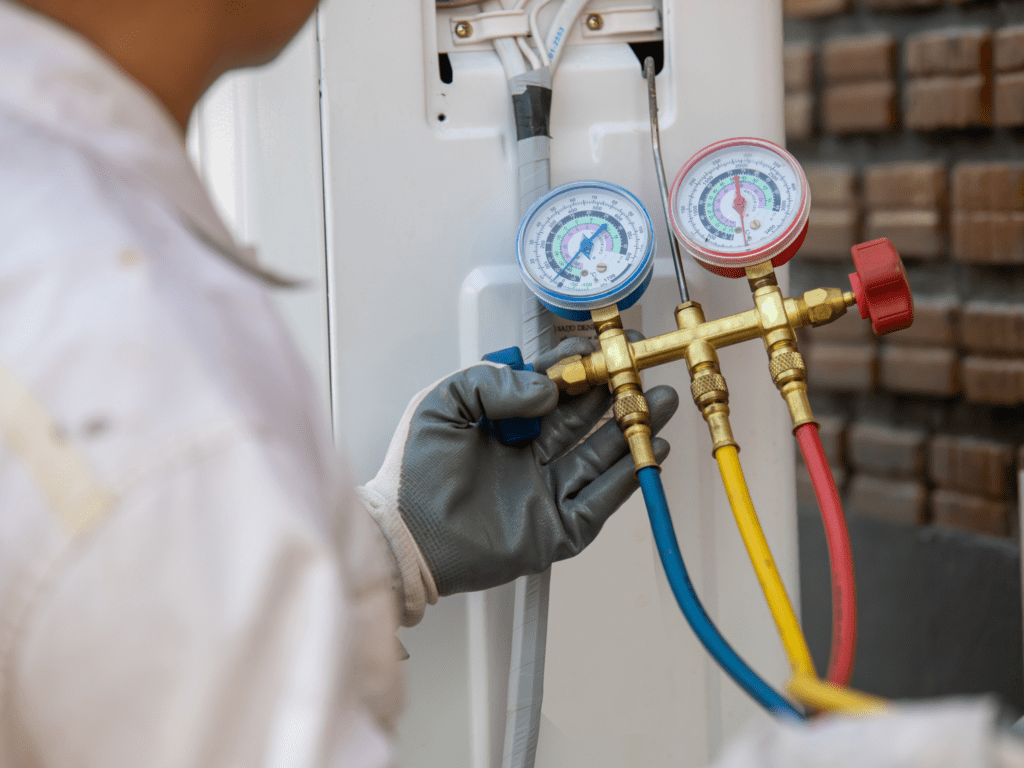 HVAC Services in Des Moines, WA by Benchmark Home Service Inc.
Benchmark Home Service Inc. is your go-to provider for comprehensive HVAC services in Des Moines, WA. We specialize in the installation, maintenance, and repair of heating, ventilation, and air conditioning systems, ensuring your home remains comfortable and energy-efficient throughout the year. Our team of experienced technicians is dedicated to providing prompt, reliable service and top-notch customer care.
Related: Heating in Des Moines, WA
HVAC Installation Services
Whether you're building a new home or upgrading your existing HVAC system, our team at Benchmark Home Service Inc. can help. We offer professional installation services for a variety of heating and cooling systems, including furnaces, heat pumps, air conditioners, and ductless systems. Our technicians will work with you to determine the ideal system for your home, taking into account factors such as your home's size, insulation, and existing ductwork.
HVAC Maintenance Services
Regular maintenance is essential for keeping your HVAC system running smoothly and efficiently. Benchmark Home Service Inc. offers comprehensive maintenance plans designed to extend the life of your heating and cooling equipment and prevent unexpected breakdowns. Our technicians will perform routine inspections, cleaning, and tune-ups to ensure your system operates at peak performance.
HVAC Repair Services
When your HVAC system isn't working properly, it can cause discomfort and frustration. At Benchmark Home Service Inc., we understand the importance of prompt, reliable repairs. Our team of skilled technicians can diagnose and repair a wide range of HVAC issues, from faulty thermostats and clogged filters to malfunctioning compressors and heat exchangers. We work on a variety of HVAC makes and models, ensuring your system is restored to optimal performance as quickly as possible.
Indoor Air Quality Solutions
In addition to heating and cooling services, Benchmark Home Service Inc. also offers indoor air quality solutions to help create a healthier, more comfortable living environment. We provide air quality assessments, air purification systems, and duct cleaning services to help reduce allergens, pollutants, and contaminants in your home's air.
Contact Us Today for HVAC Services in Des Moines, WA
If you're in need of professional HVAC services in Des Moines, WA, trust the experts at Benchmark Home Service Inc. Contact us today to schedule an appointment or discuss your heating, cooling, and air quality needs. Let our team of experienced technicians help you create a comfortable, energy-efficient home for you and your family.
Schedule Your Service Today!
Benchmark Home Services Inc.
1003 South 197th Street, Des Moines, Washington 98148, United States
WA State Licenses BENCHHS818NT and BENCHHS812NZ