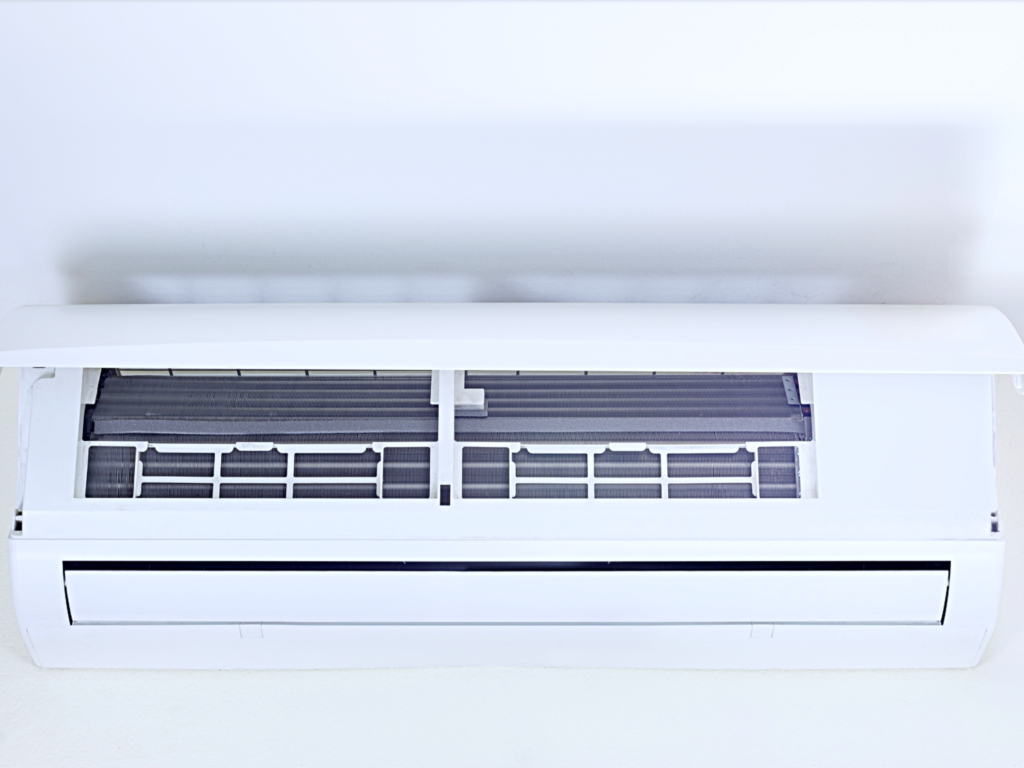 Ductless Heating in Burien by Benchmark Home Service Inc.
Are you looking for a versatile and energy-efficient heating solution for your home in Burien? Ductless heating systems, also known as mini-split systems, provide an excellent alternative to traditional heating methods. At Benchmark Home Service Inc., we specialize in ductless heating solutions that offer comfort, efficiency, and flexibility for your home.
The Benefits of Ductless Heating & Cooling Systems
Ductless heating systems come with numerous advantages, making them an ideal choice for homeowners in Burien:
Energy Efficiency: Ductless systems operate without the need for ductwork, minimizing energy loss and reducing overall energy consumption.
Easy Installation: With no ductwork required, ductless heating systems can be installed quickly and easily, causing minimal disruption to your home.
Zoned Comfort: Ductless systems allow you to control the temperature in individual rooms or zones, enhancing comfort and energy efficiency.
Compact Design: The sleek and compact design of ductless heating systems allows for flexible placement options, making them suitable for various spaces in your home.
Minisplit Installation Services in Burien
At Benchmark Home Service Inc., we offer comprehensive ductless heating services, including:
Consultation: Our experienced technicians will assess your home's heating needs and recommend the most suitable ductless heating solutions.
Installation: We provide professional installation services, ensuring your ductless heating system is set up correctly for optimal performance and efficiency.
Maintenance: Regular maintenance is essential to keep your ductless heating system running smoothly. We offer maintenance services to help prolong the life of your system and maximize efficiency.
Repair: In case of any issues with your ductless heating system, our skilled technicians are available to provide prompt and reliable repair services.
Why Choose Benchmark Home Service Inc. for Ductless Heating & Cooling in Burien?
Expertise: Our team of certified technicians has extensive experience in ductless heating systems, ensuring top-quality service and customer satisfaction.
Quality Products: We partner with leading manufacturers to provide high-quality, energy-efficient ductless heating solutions for your home.
Customer-Centric Approach: At Benchmark Home Service Inc., we prioritize your needs and strive to deliver exceptional service that exceeds your expectations.
Choosing a Reputable and Affordable Ductless AC Installer in Burien
At BHS Inc, we understand that selecting a reliable and trustworthy Ductless AC Installer is crucial for the safety and satisfaction of our clients. As a responsible service provider, we encourage you to research and compare options when looking for a Ductless heat pump Installer in Burien. The Better Business Bureau (BBB) is a reliable source to check for the reputation and reviews of local Ductless Air conditioning Installers. Visit the BBB's page for Heating & Cooling in Burien at https://www.bbb.org/us/wa/burien/category/heating-and-air-conditioning to explore more options and make an informed decision.
Experience the Benefits of Ductless Heating with Benchmark Home Service Inc.
Upgrade your home's heating system with energy-efficient ductless heating solutions from Benchmark Home Service Inc. In addition to ductless heating, we also offer a wide range of heating services in Burien, WA to keep your home comfortable throughout the year. Contact us today to schedule a consultation or to learn more about our ductless heating services.
Ductless Heating and Cooling Burien WA Minisplit Installation and Repair services. Contact Us Today at 206-717-5076 by BHS Inc.